DogNerd No-Pull Harness - Large
Regular price
Sale price
$39.95 USD
Unit price
per
Sale
Restock Arriving Soon!
The only thing more impressive than the features this harness has are the ones it doesn't:
No plastic clips! You ever see construction workers or first responders using safety harnesses with plastic clips? I haven't… Plastic clips only fail when you need them the most, that's why every clip on a DogNerd harness is metal.
No choke. Even large dogs can be vulnerable to neck damage from collars or slip leashes. The bottom piece evenly distributes pulling pressure across the chest and prevents choking.
No pull. The front clip greatly reduces pulling.
No pinching or chafing! Wherever there's a pressure or pinch point, we have triple layer comfort & durability with oxford fabric exterior, breathable mesh interior, and soft foam padding between.
Combine that with super reflective webbing and you've got a harness worthy of the DogNerd name.
Materials

1200D Oxford Fabric Exterior
Foam center
Breathable mesh interior
Shipping & Returns

Ships same/next business day via USPS
30 Day Money Back Guarantee
Dimensions

Girth (Chest): 27-32in / 69-81cm
Neck: 28in / 72cm
Care Instructions

Machine Washable
Air Dry Recommended
Share
Weight Range & Breeds

Weight: 50-90lbs
Airedale
Doodle
Belgian Malinois
Collies
Doberman Pinschers
Dalmatians
German Shepherd
Giant Schnauzers
Greyhounds
Pointers
Retrievers
Rhodesian Ridgebacks
Setters
Weimaraners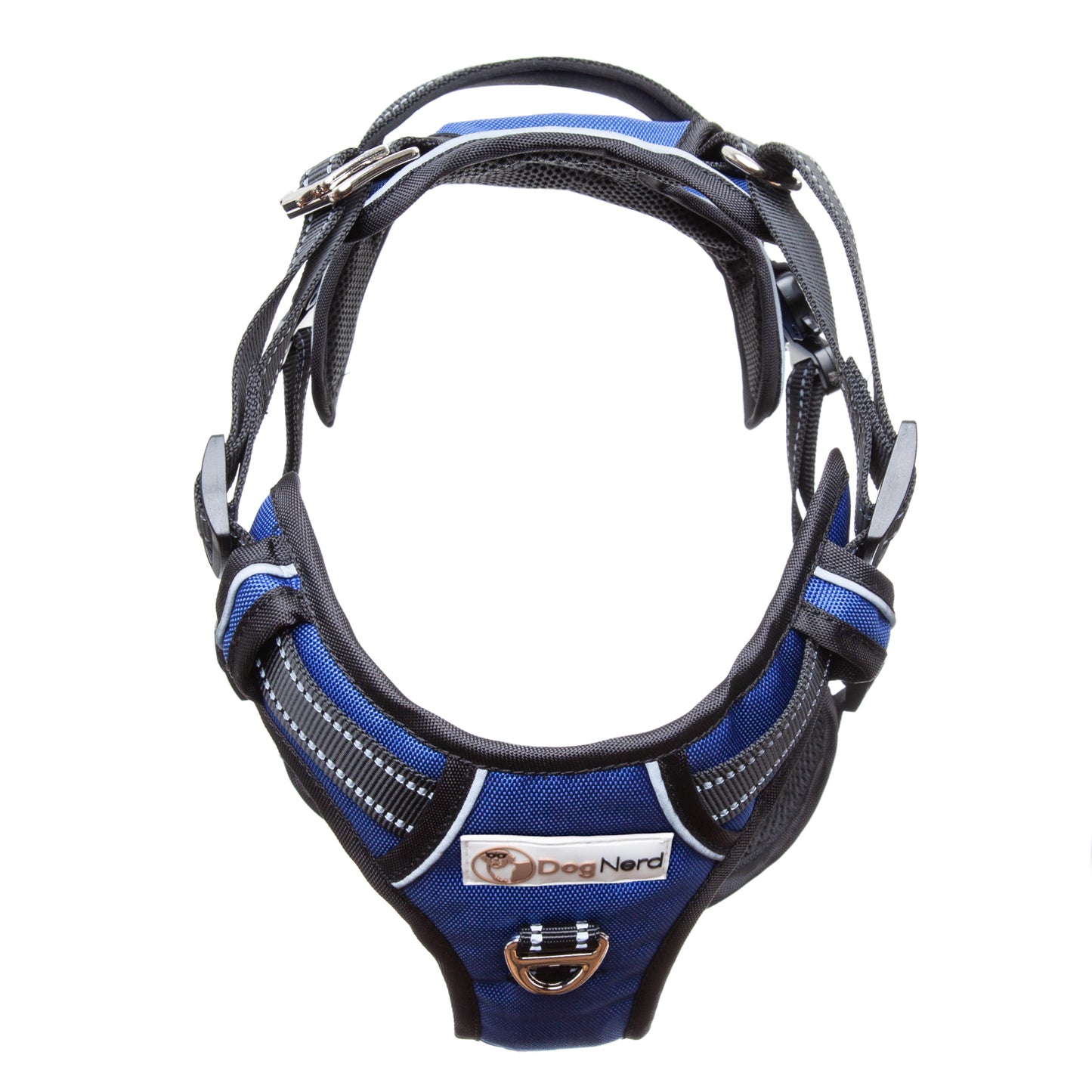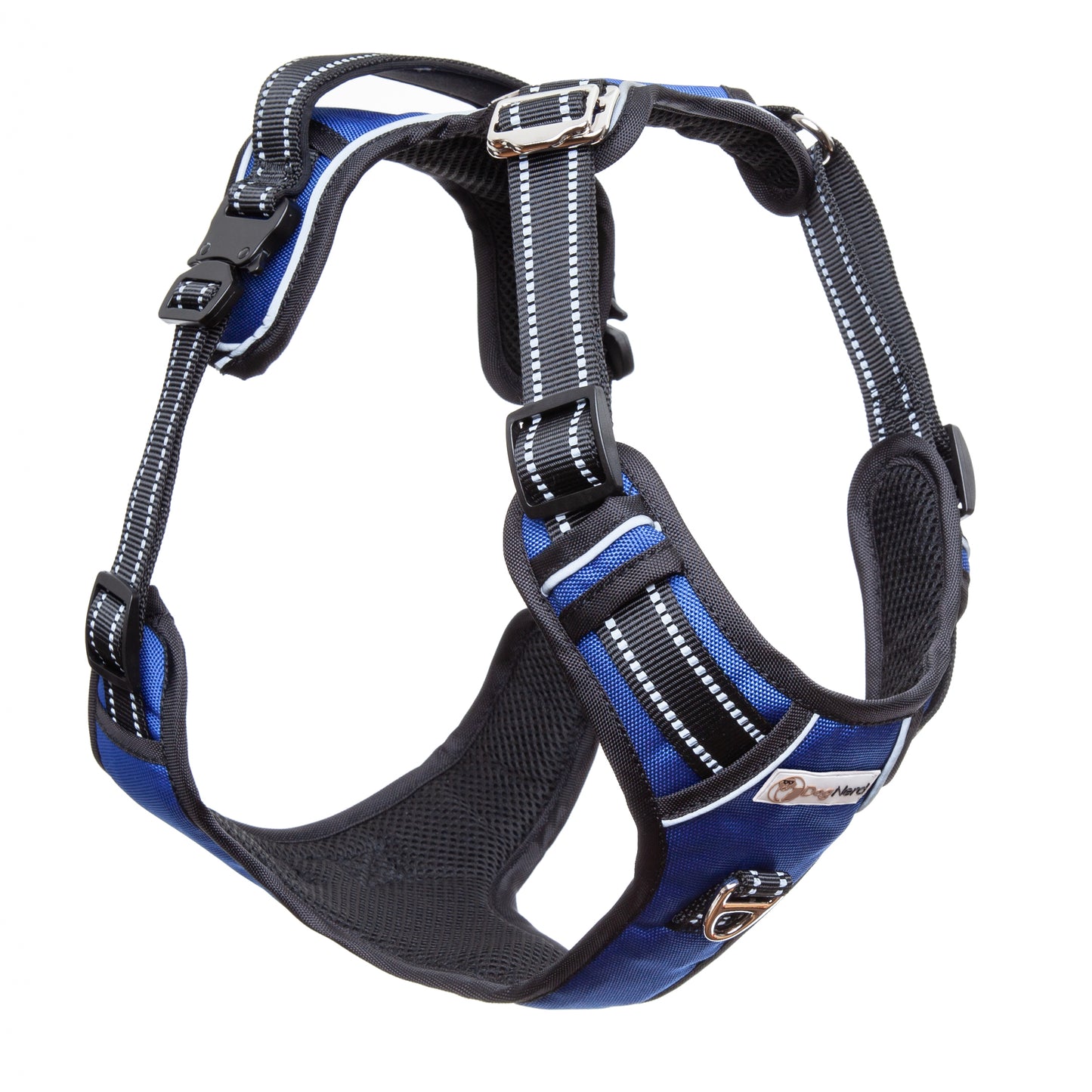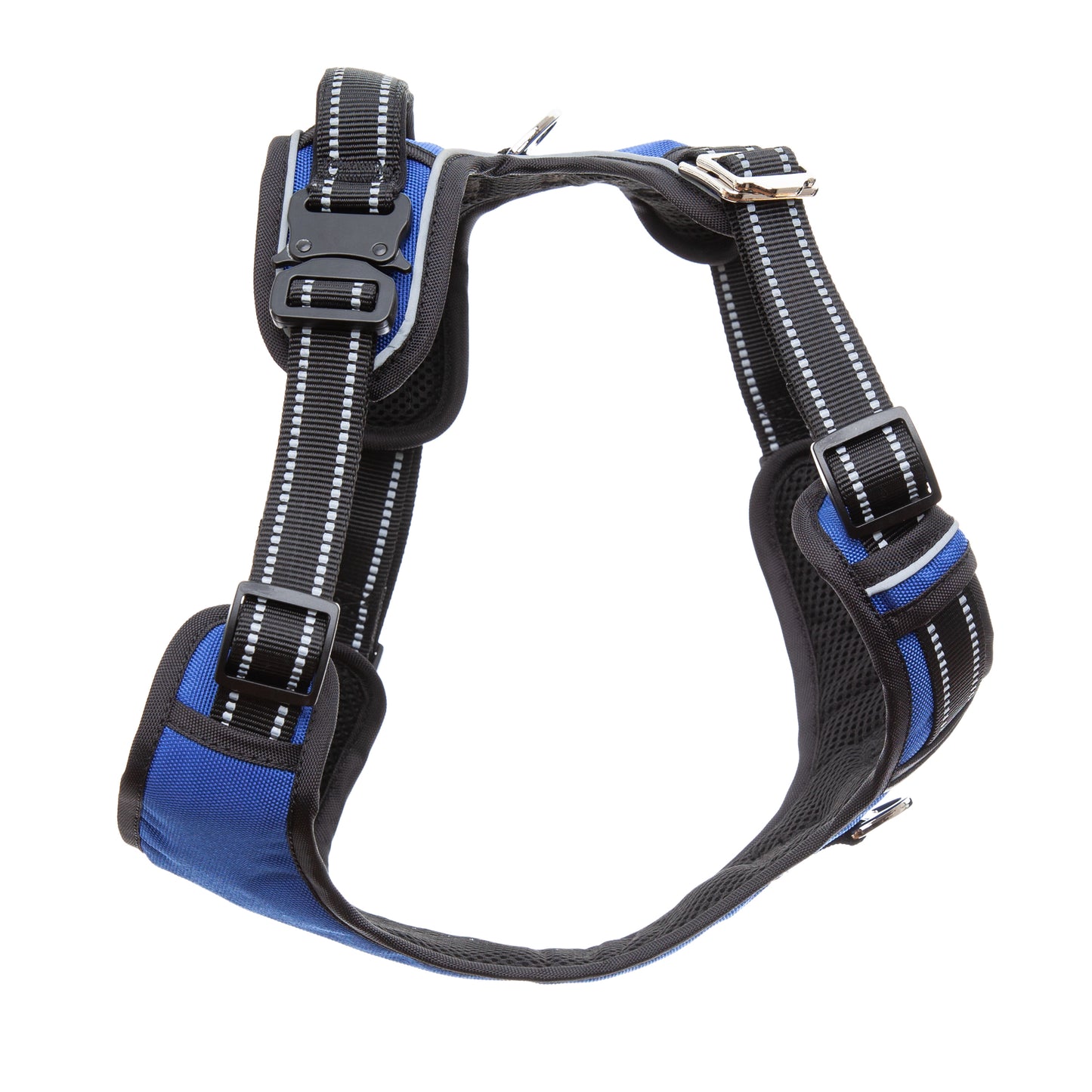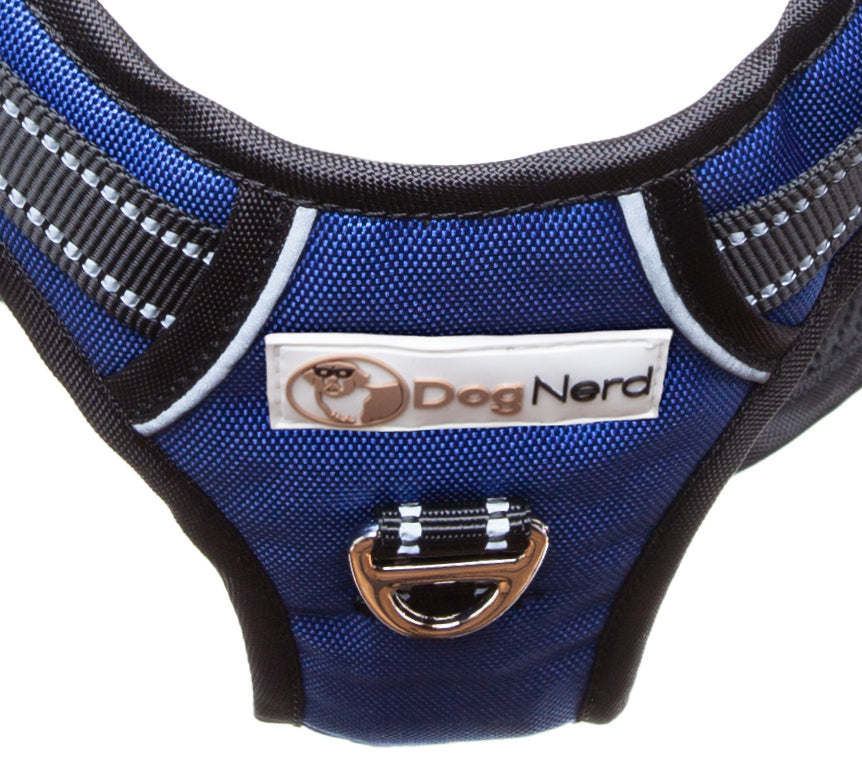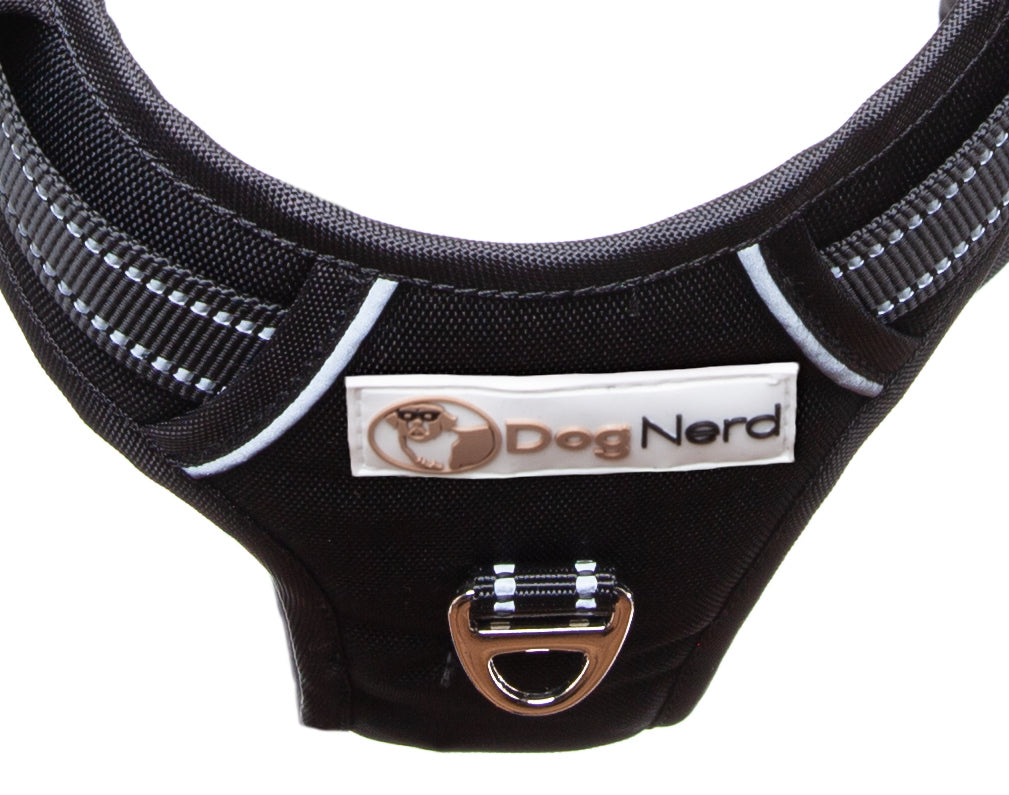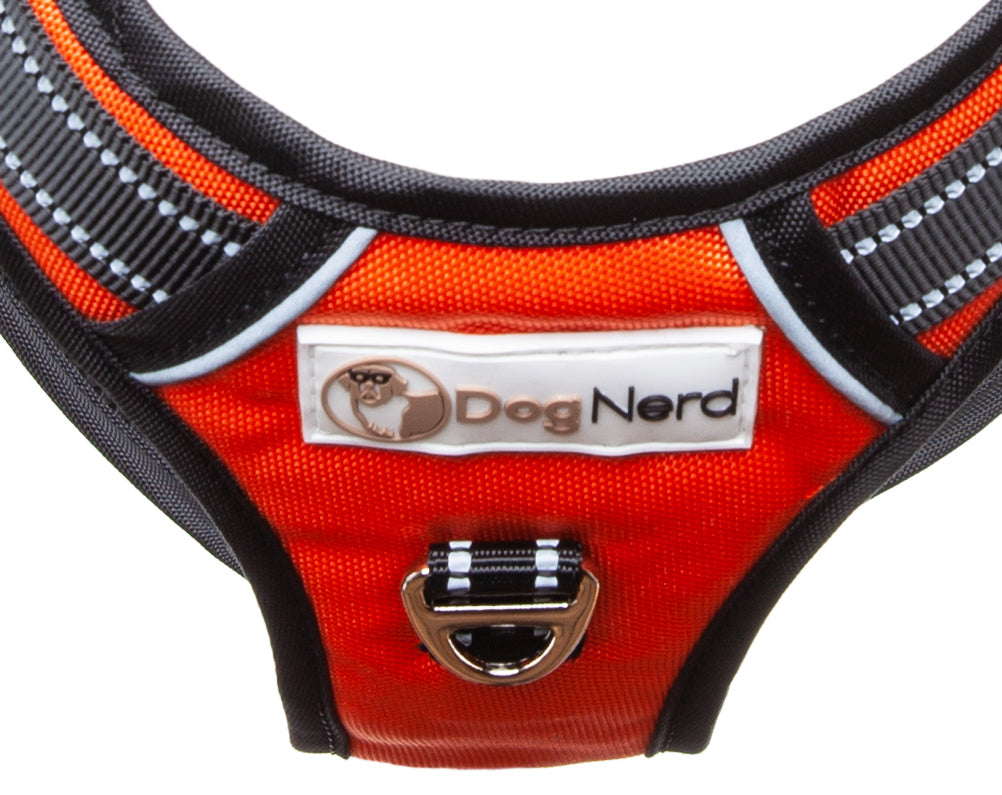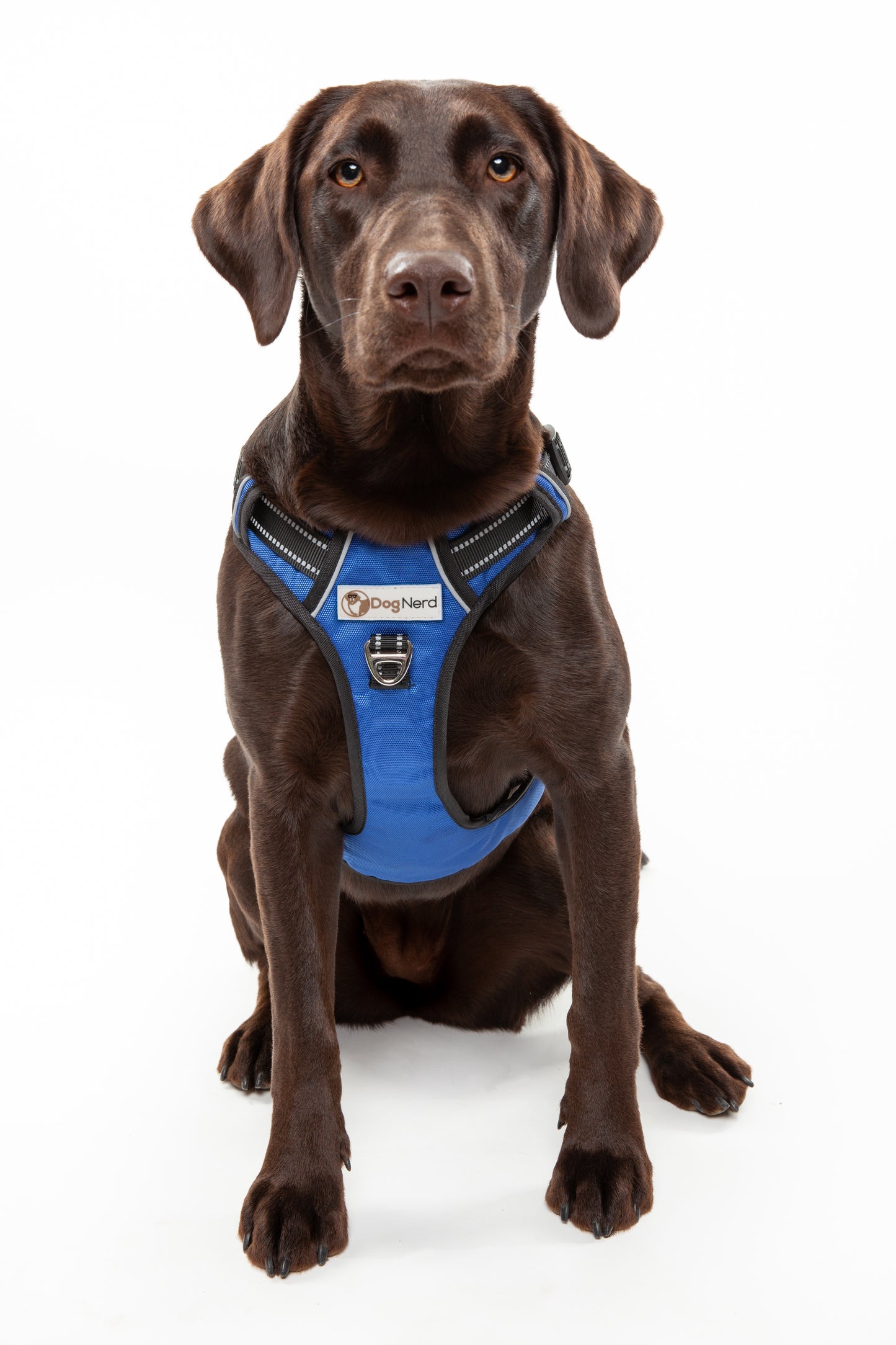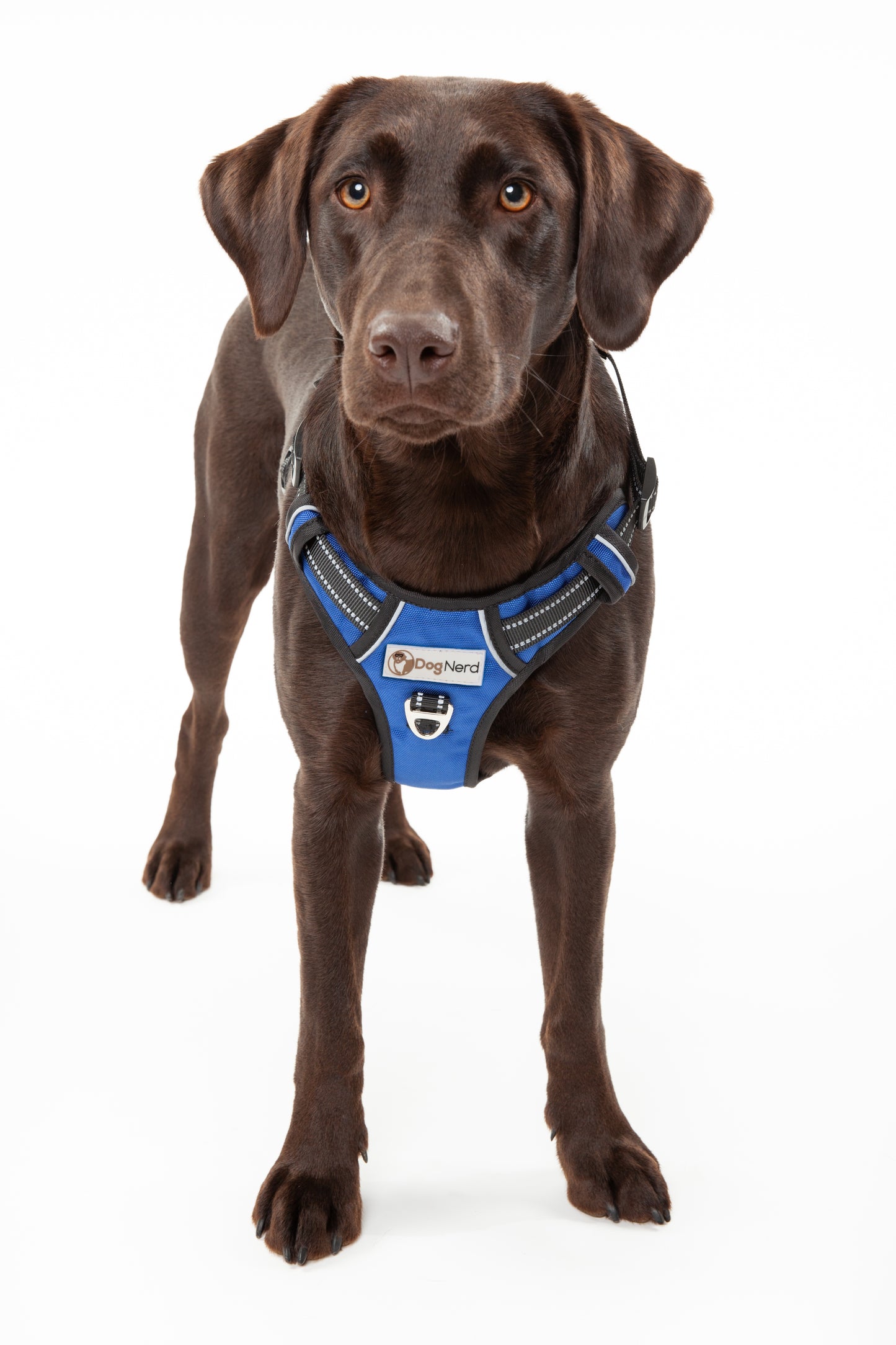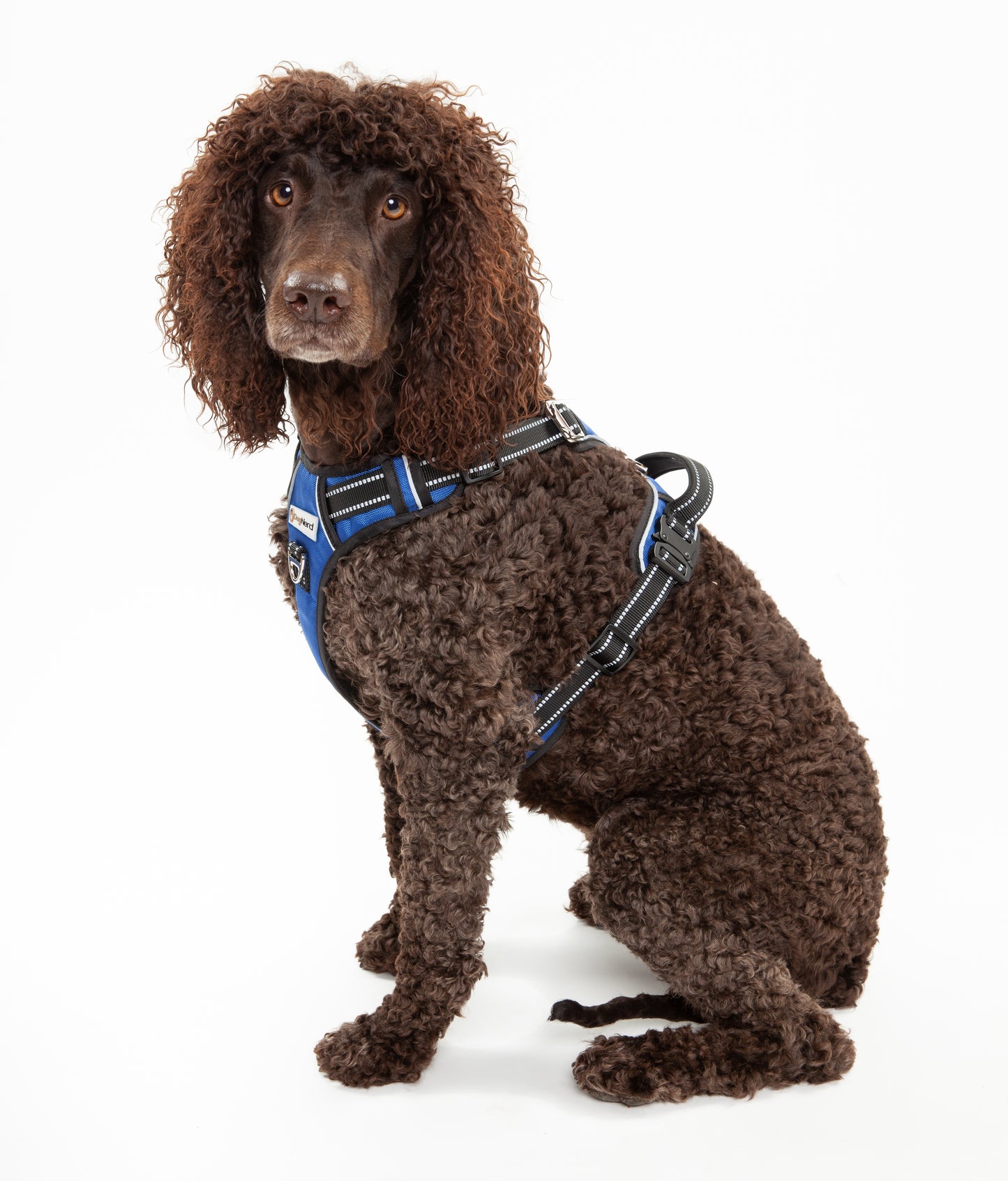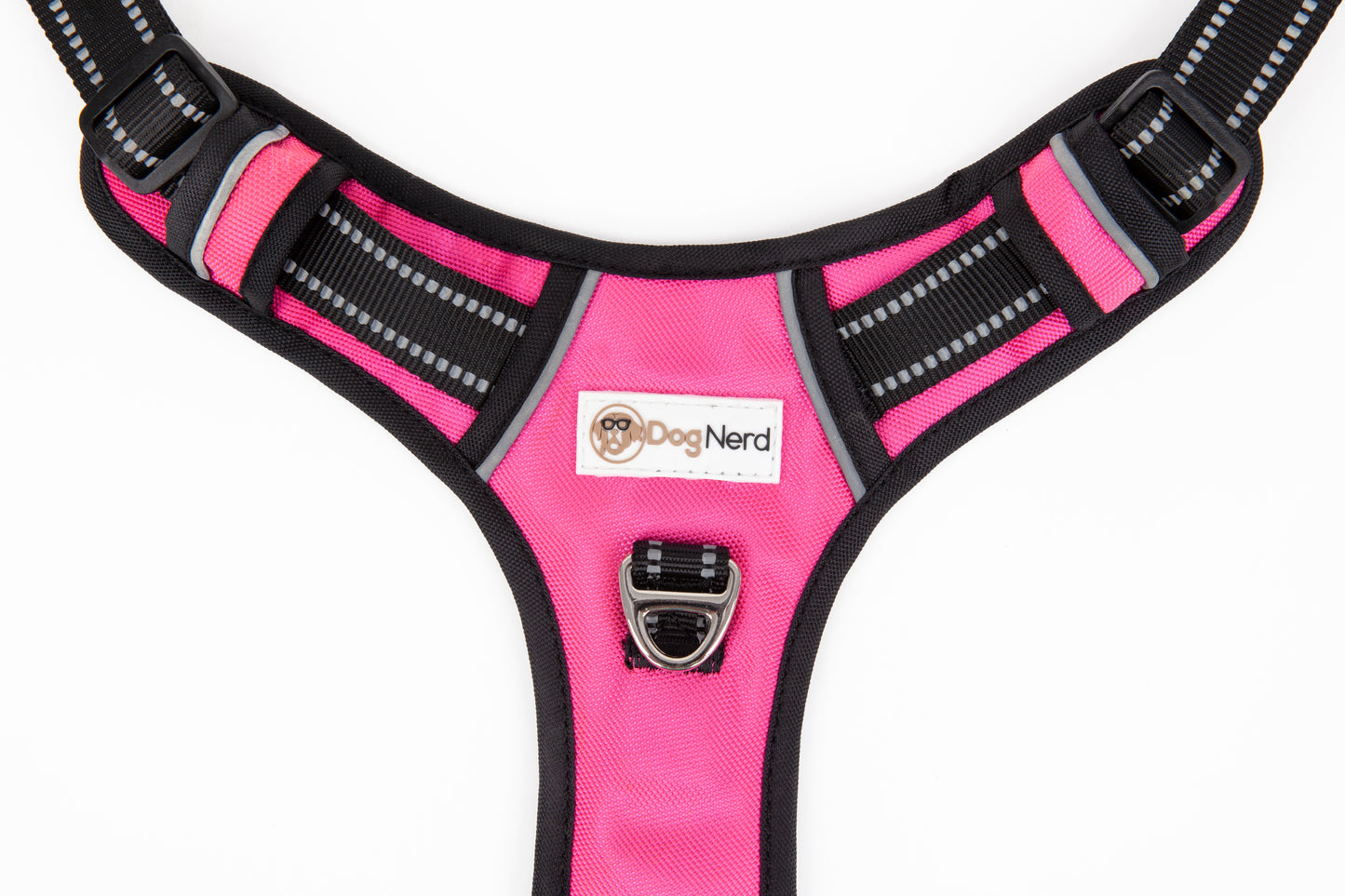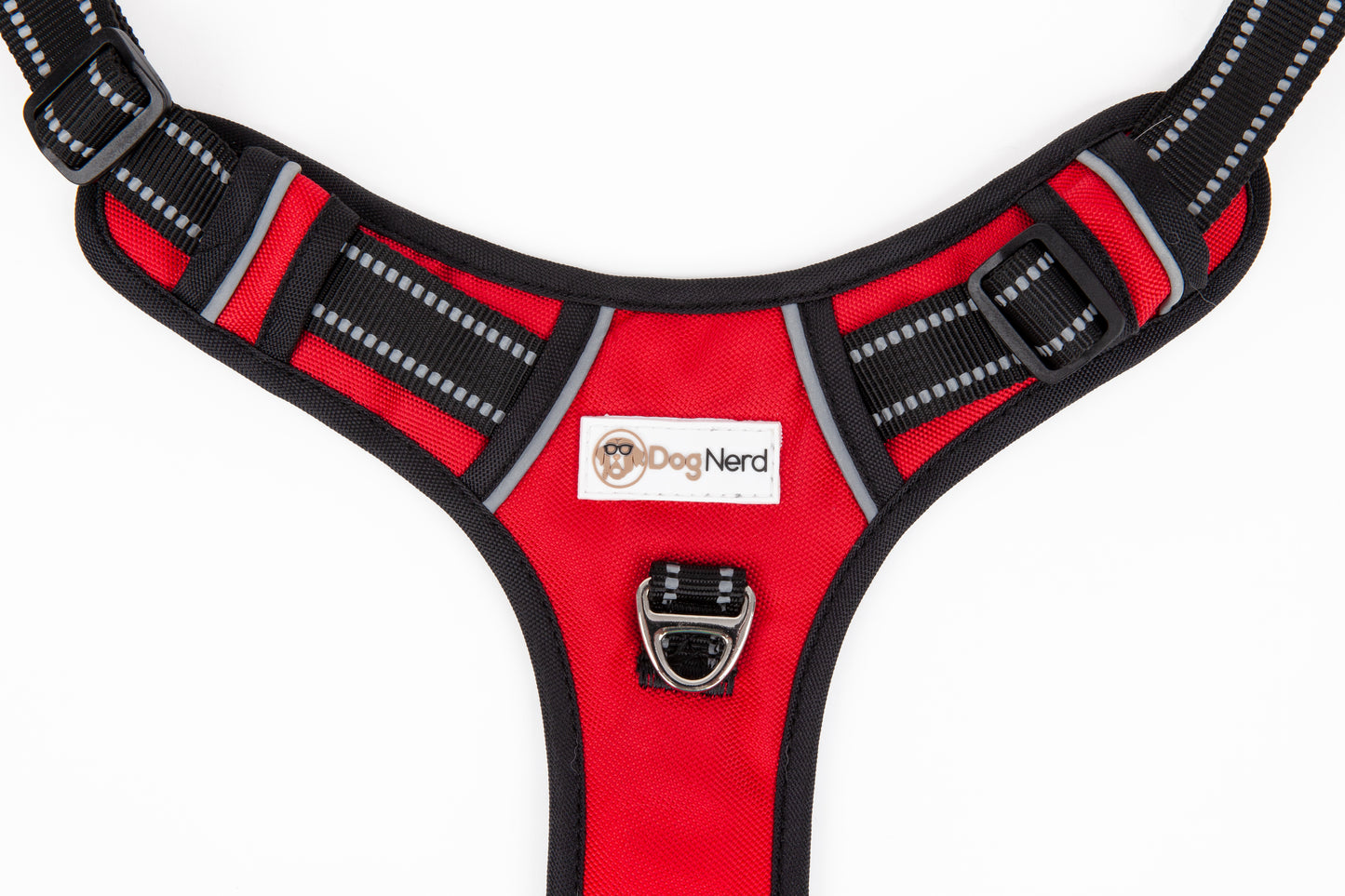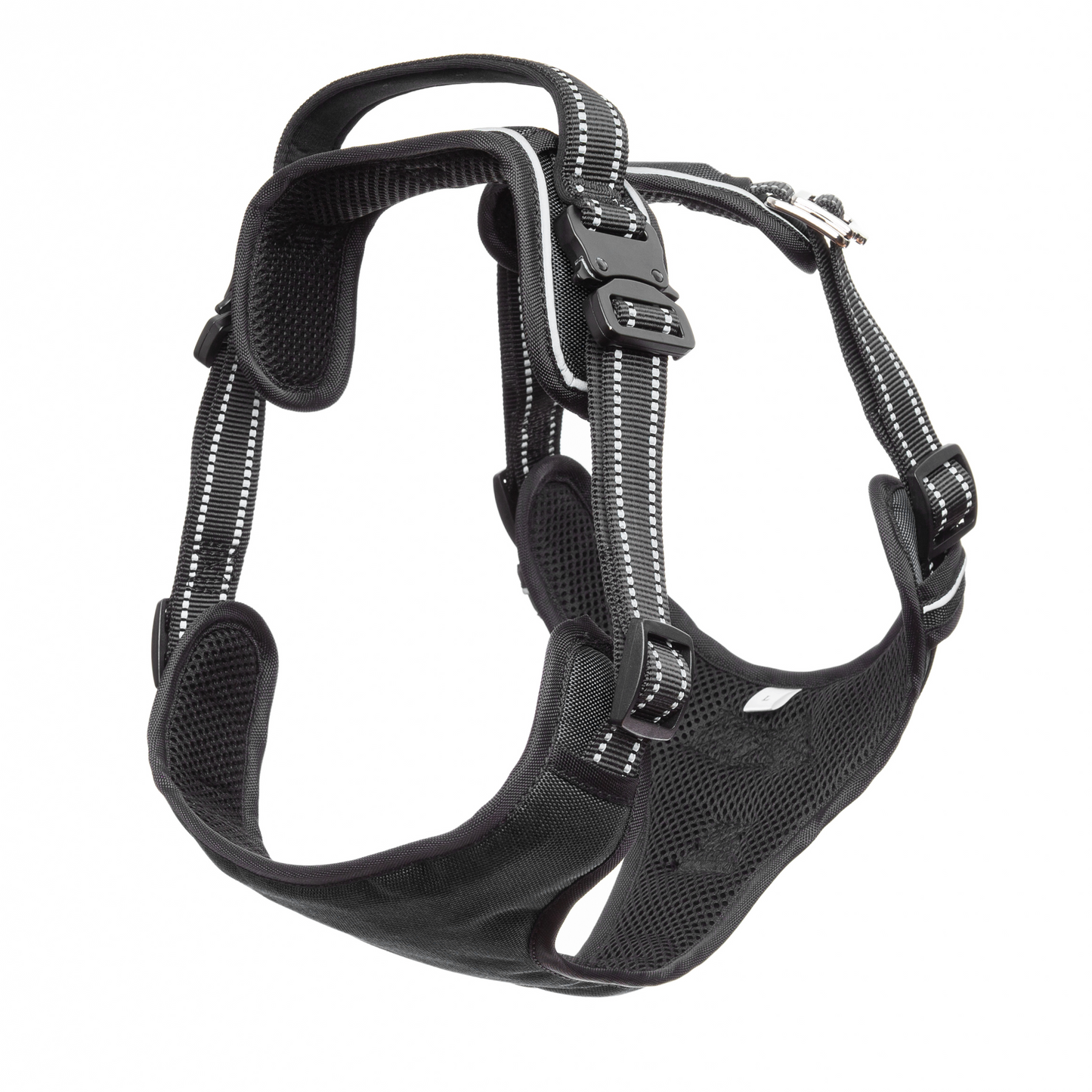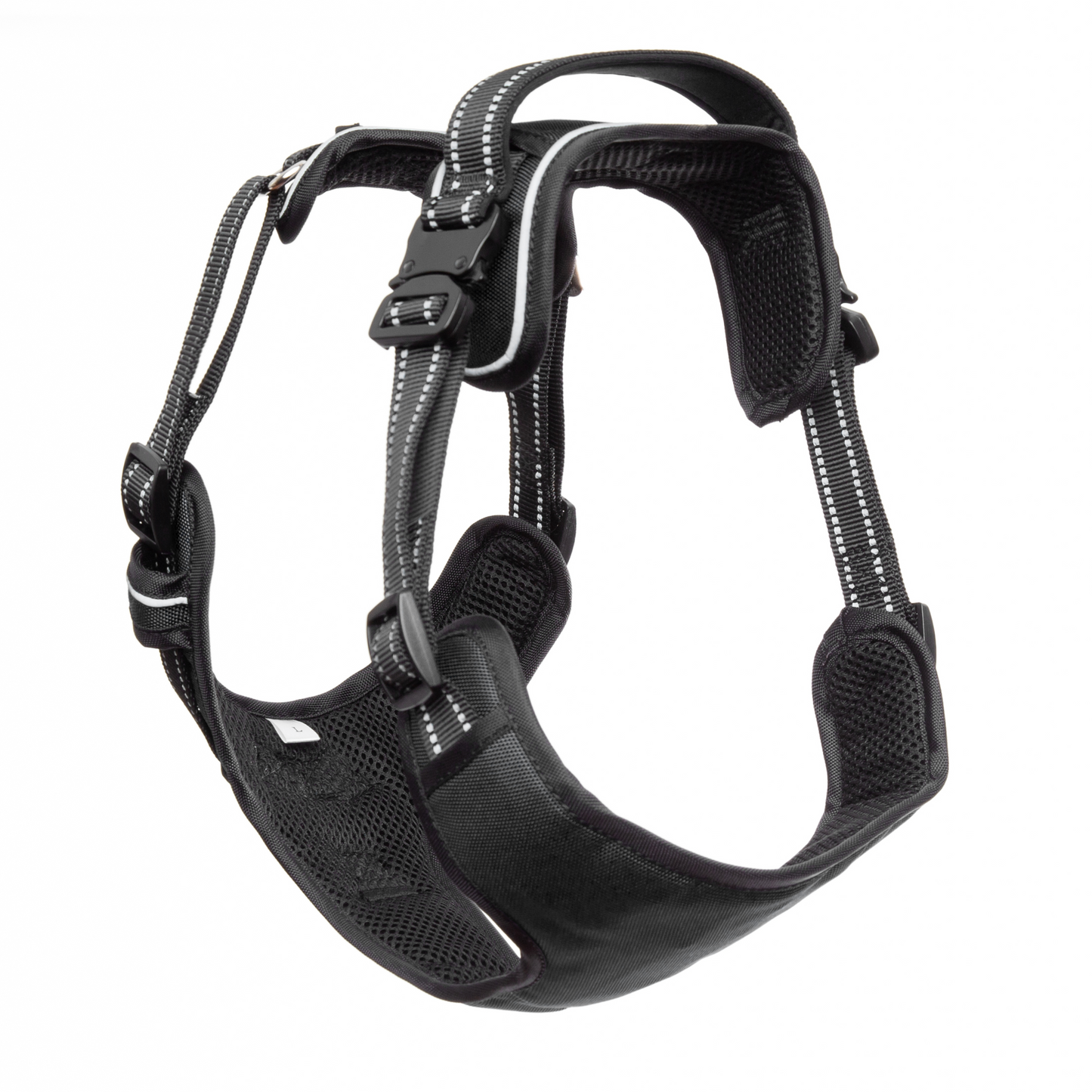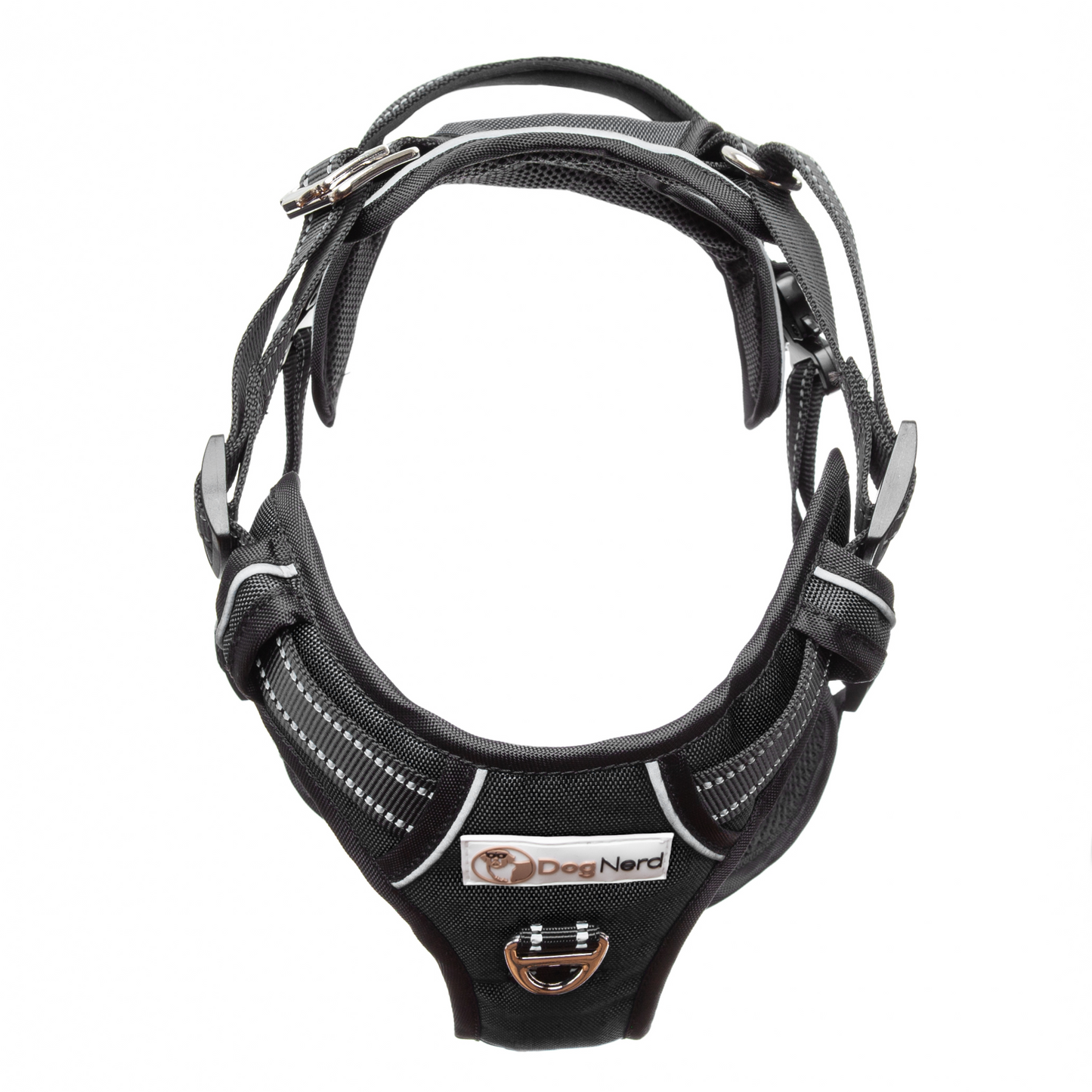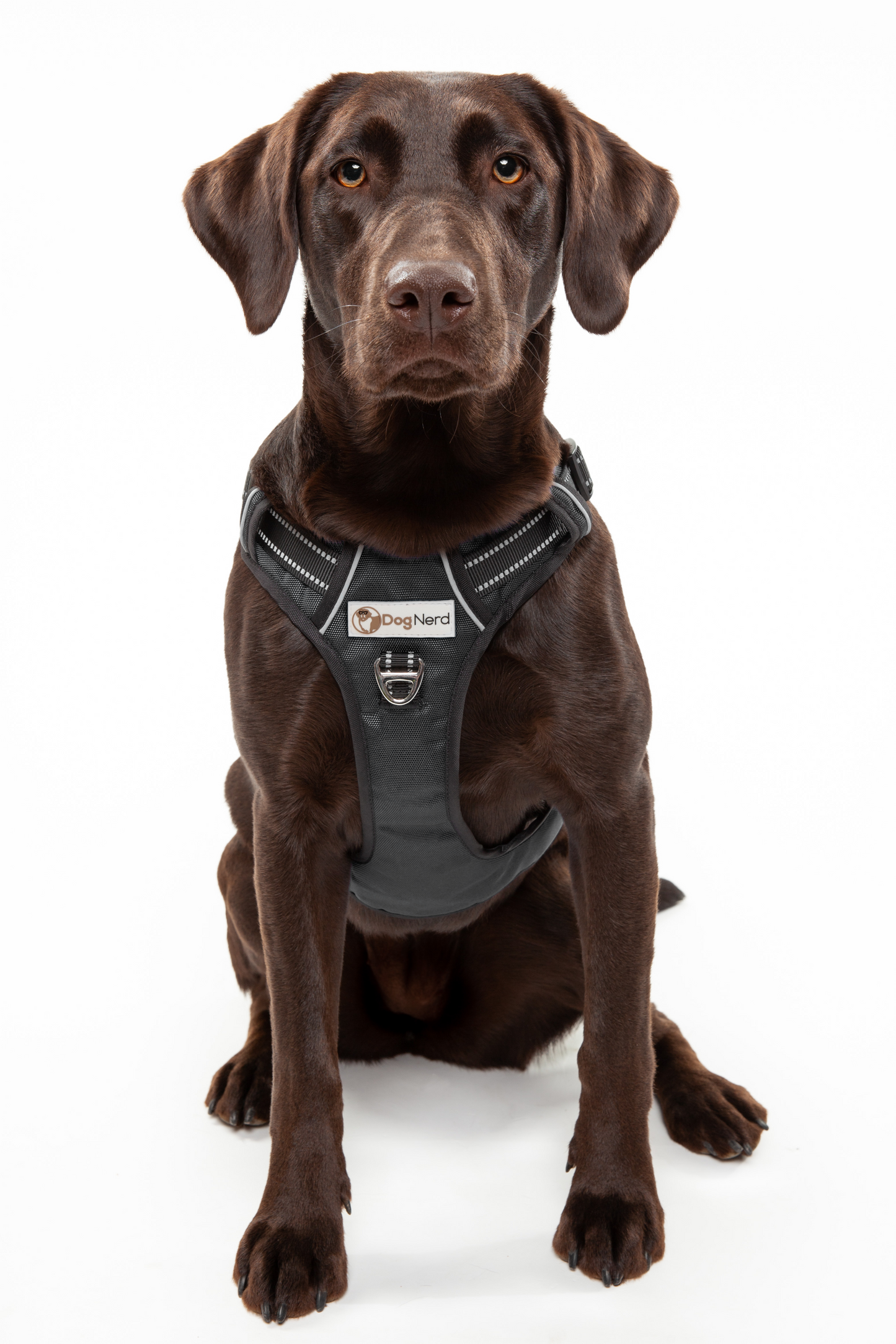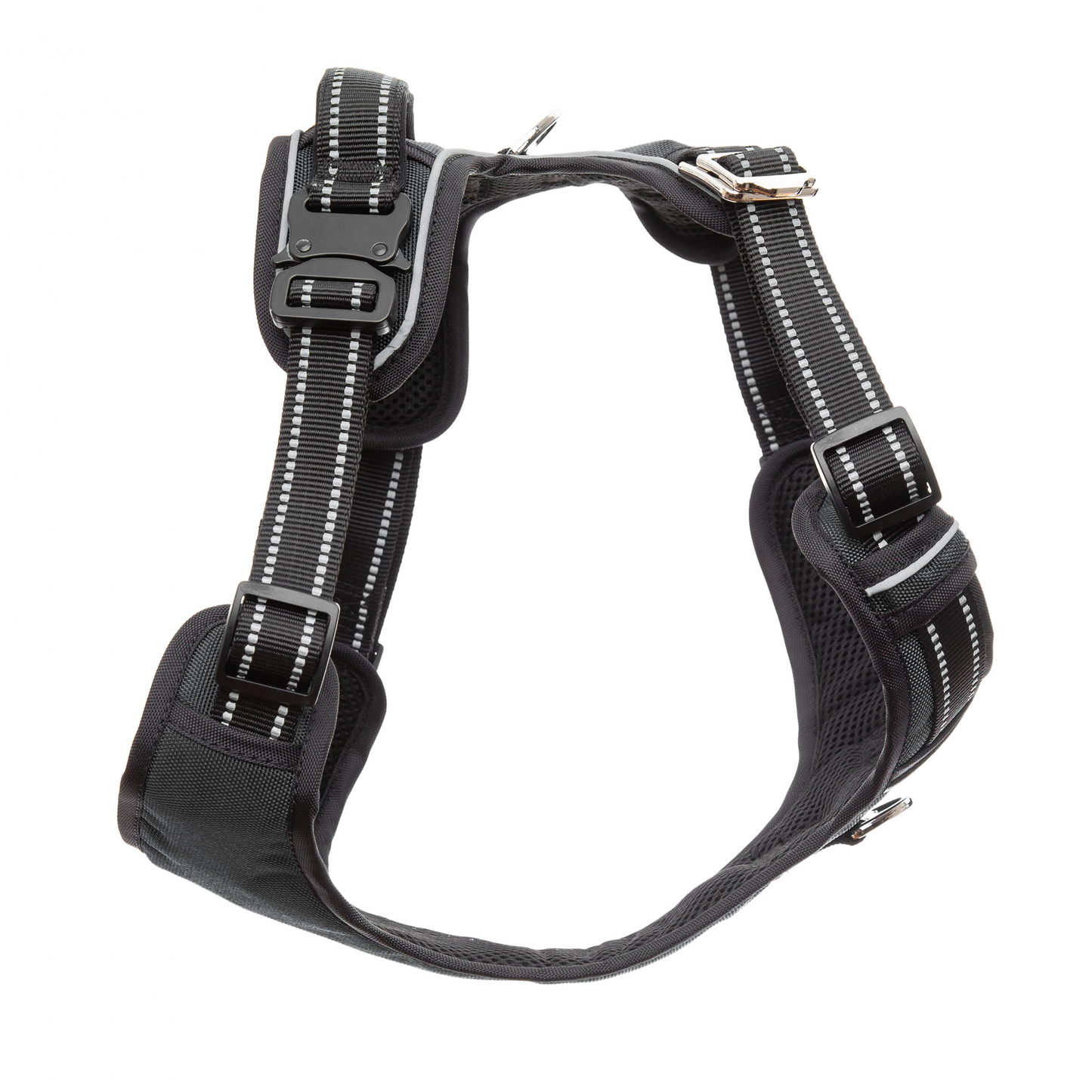 Awesome Design
Amazing harness. From how you put the harness on to the metal buckles, this is the best harness out there.
4 paws up
Great harness. Sturdy, metal buckles, easy to put on. Good color options.
Very happy with the harness quality as well.
We have to 80+ lb chocolate labs and the harnesses are a welcome addition to our daily walks!
So Good I Bought Two
Our first DogNerd harness arrived today — I started with one because I wanted to make sure that the L would fit both my samoyeds. Now that I know, number two is on the way, and I can't wait! With two arthritic snow dogs who still love to pull, I've been looking for something that will distribute their weight evenly, not cause further pain, and feel really secure for whatever we need, and I finally found it in DogNerd!
Great Harness
The harness I ordered is made of good quality material … fits perfect! Very satisfied!
Doodle Owner
I've been using this harness for almost a year with no sign of wear. I absolutely love the cobra clips, and the harness fits perfectly on my standard-sized golden doodle. Anytime it's time to go for a walk, my pup is ready to slip on the harness (she loves it much better than her collar). The dognerd harness is comfortable for her, and it is slick and stylish as well, much better than other brands that I've purchased. Anytime, I need to pull her away, I was able to with ease. 5/5 this harness has been super reliable and it is super affordable as well. I'm looking forward to buying a cobra clip leash when they're in stock!