DogNerd No-Pull Harness - XL
Regular price
Sale price
$44.95 USD
Unit price
per
Sale
Restock Arriving Soon!
The only thing more impressive than the features this harness has are the ones it doesn't:
No plastic clips! You ever see construction workers or first responders using safety harnesses with plastic clips? I haven't… Plastic clips only fail when you need them the most, that's why every clip on a DogNerd harness is metal.
No choke. Even large dogs can be vulnerable to neck damage from collars or slip leashes. The bottom piece evenly distributes pulling pressure across the chest and prevents choking.
No pull. The front clip greatly reduces pulling.
No pinching or chafing! Wherever there's a pressure or pinch point, we have triple layer comfort & durability with oxford fabric exterior, breathable mesh interior, and soft foam padding between.
Combine that with super reflective webbing and you've got a harness worthy of the DogNerd name.
Materials

1200D Oxford Fabric Exterior
Foam center
Breathable mesh interior
Shipping & Returns

Ships same/next business day via USPS
30 Day Money Back Guarantee
Dimensions

Neck: 33in / 84cm
Girth: 32-42in / 81-107cm
Dry Weight: 12.4oz
Care Instructions

Machine Washable
Air Dry Recommended
Share
Weight Range & Breeds

90lbs - 140lbs
Akita
Bernese Mountain Dogs
Bullmastiffs
Dogues de Bordeaux
Great Pyrenees
Swiss Mountain Dogs
Irish Wolfhounds
Leonbergers
Newfoundlands
Old English Sheepdogs
Rottweilers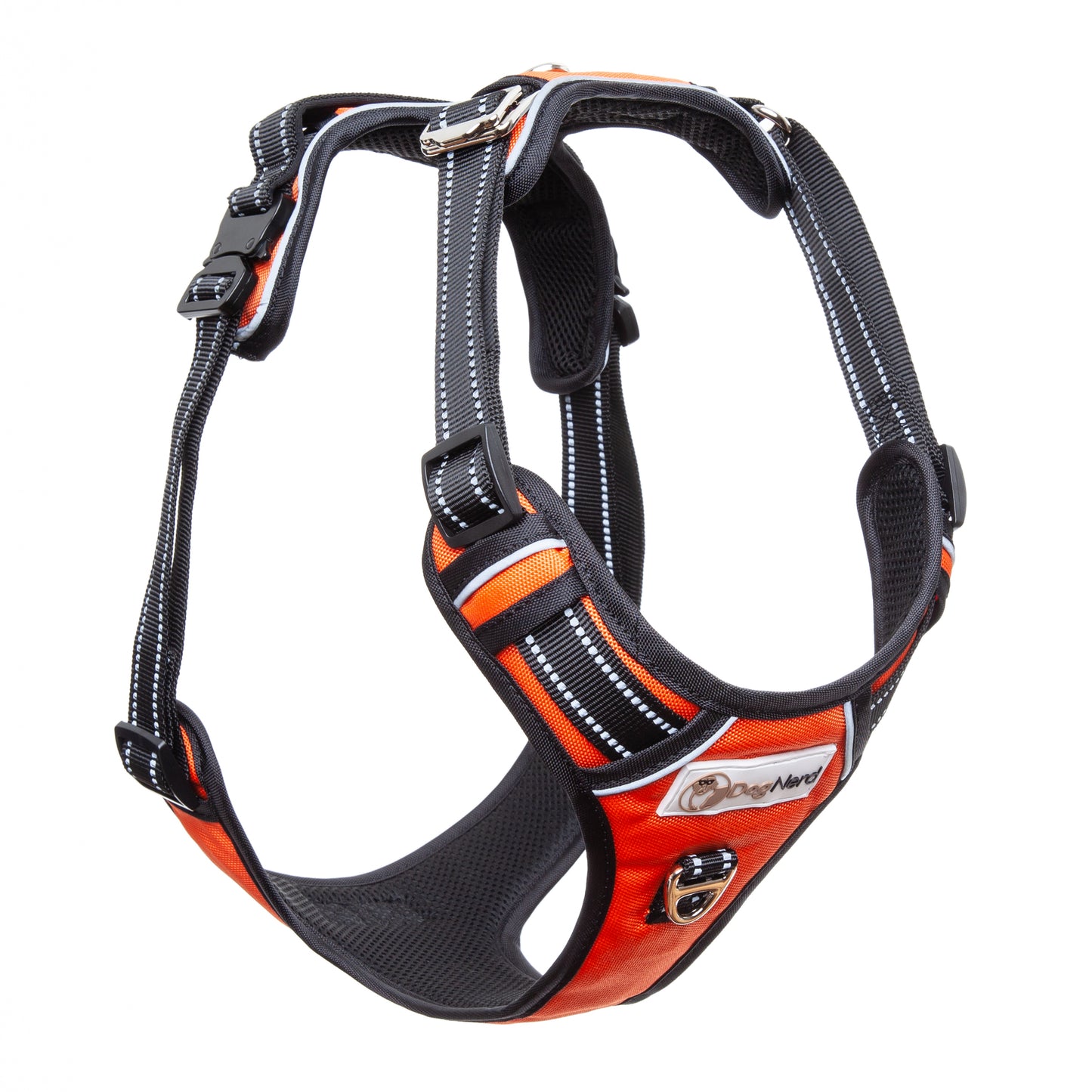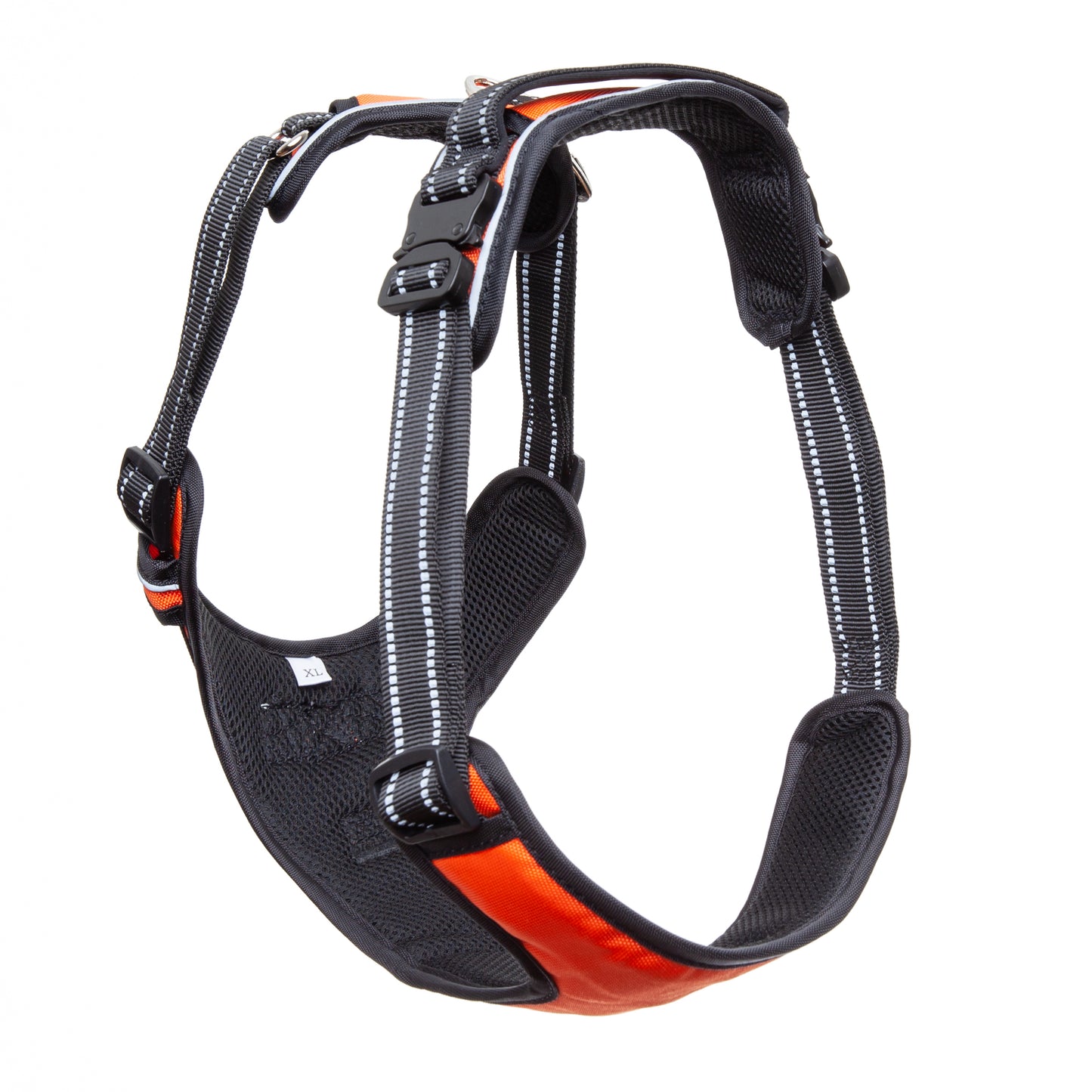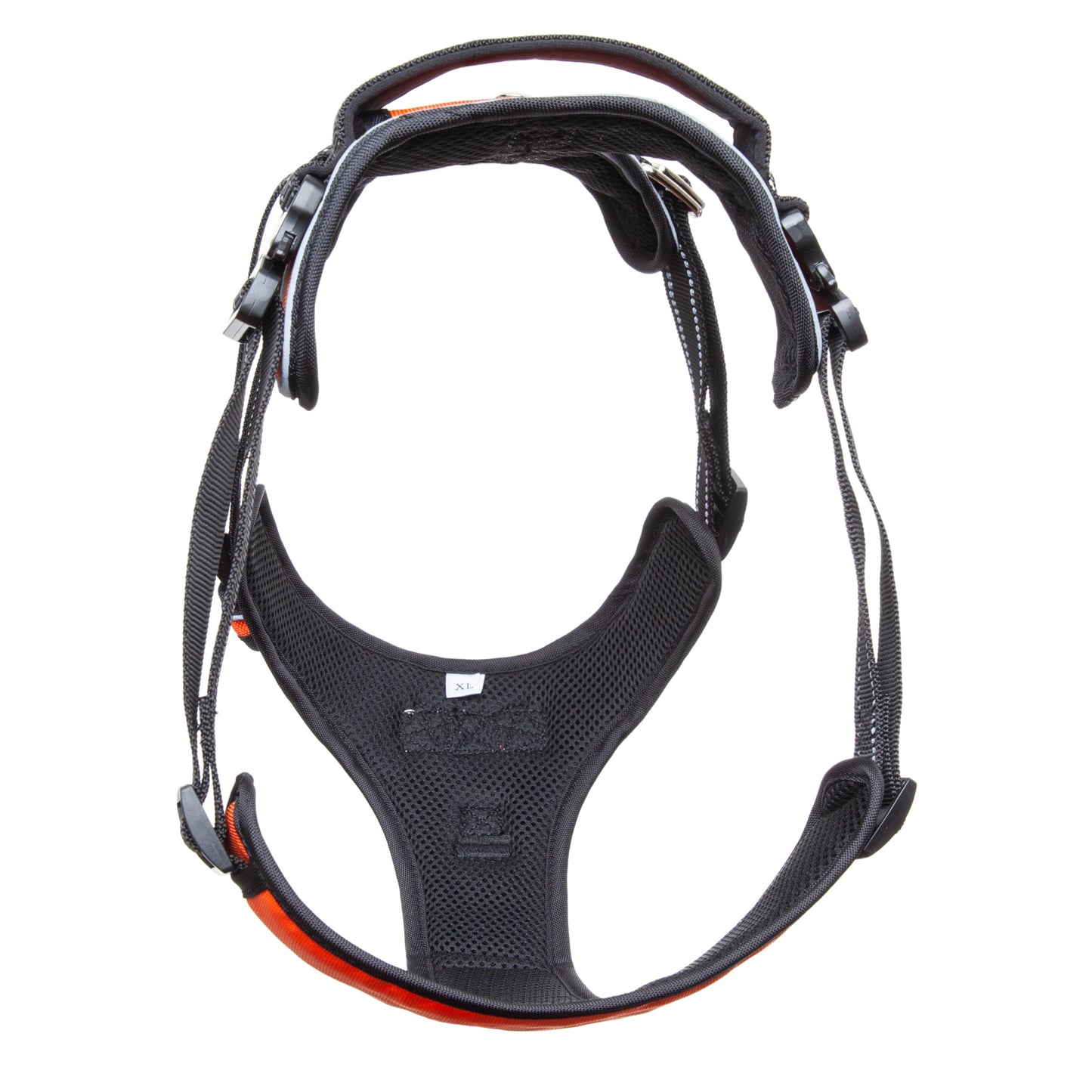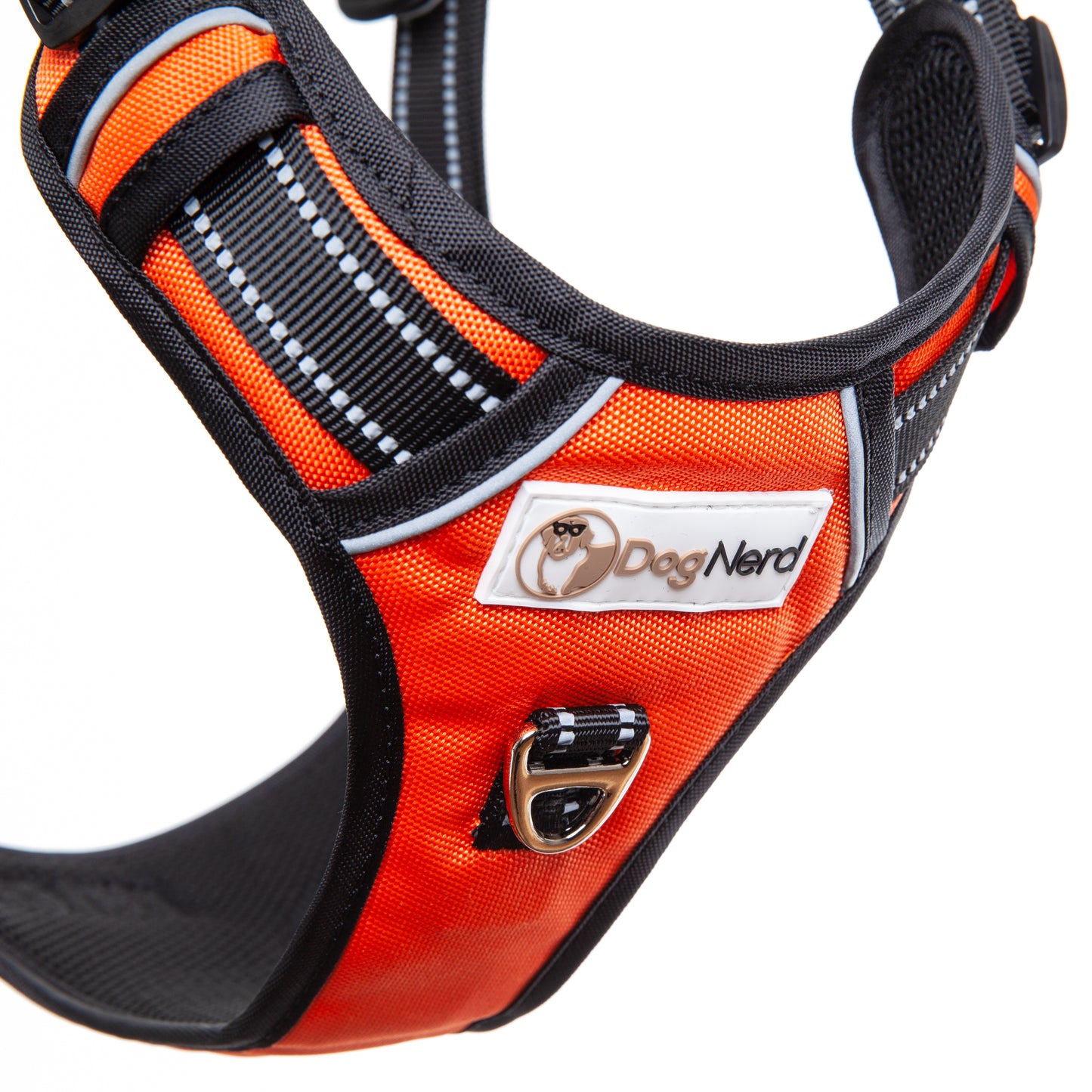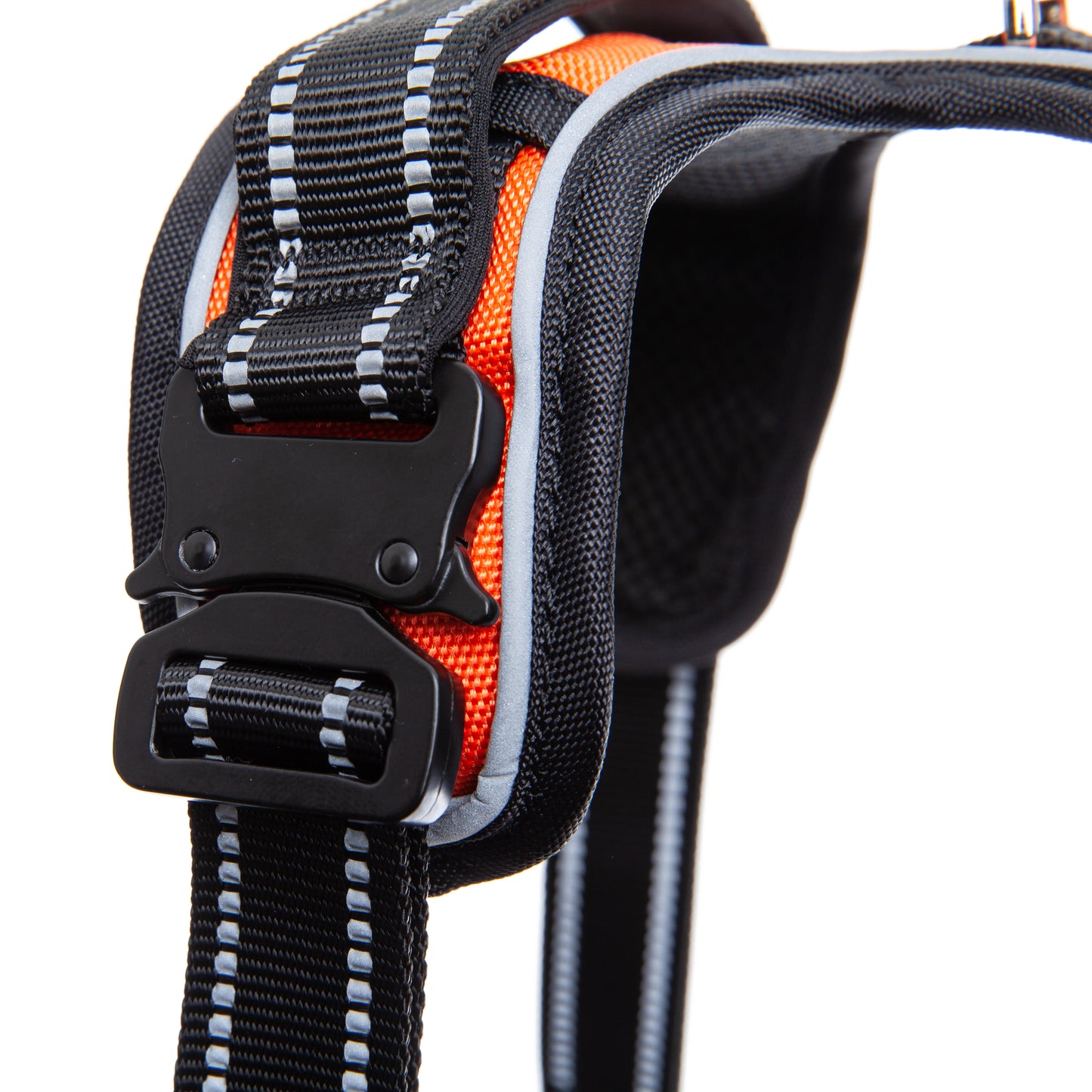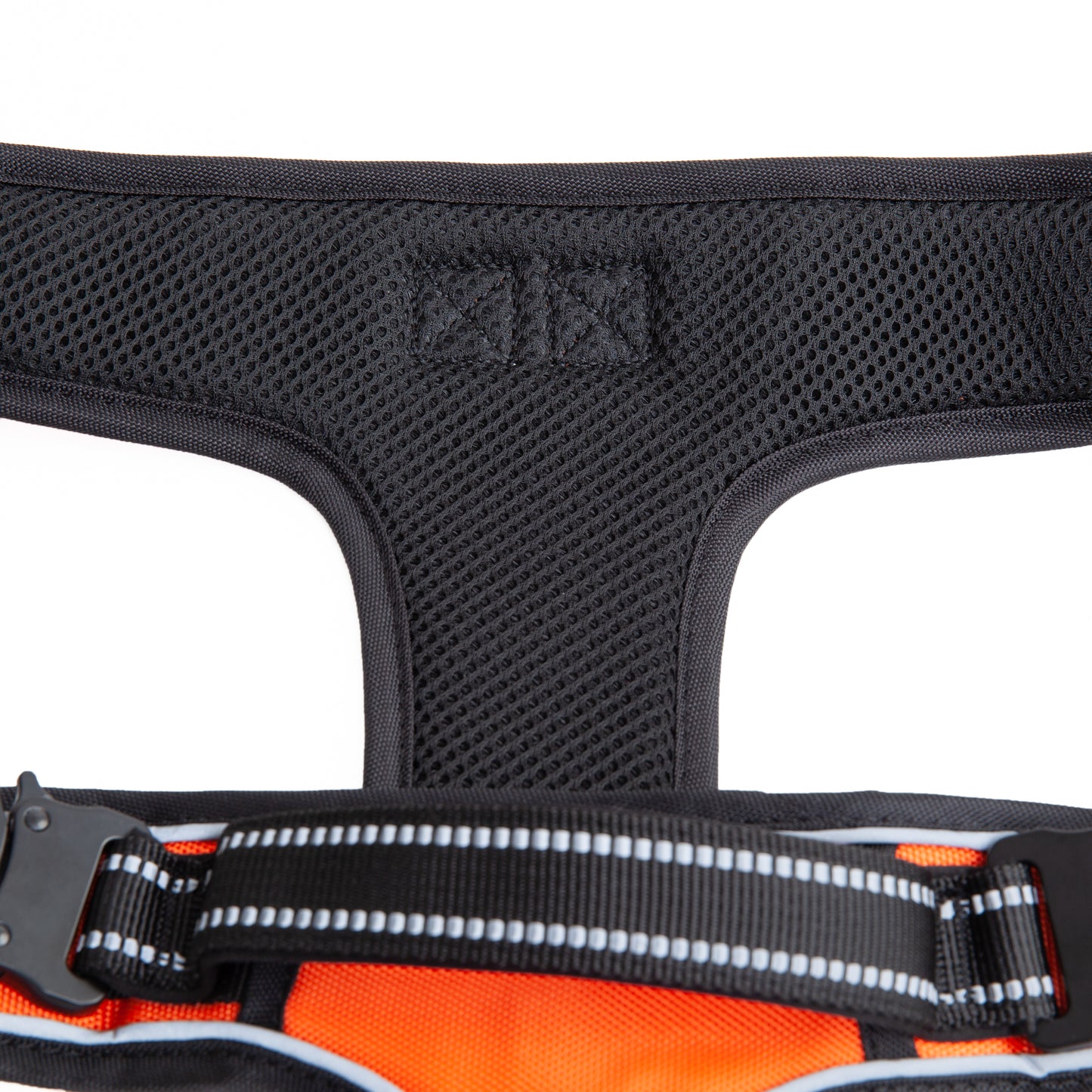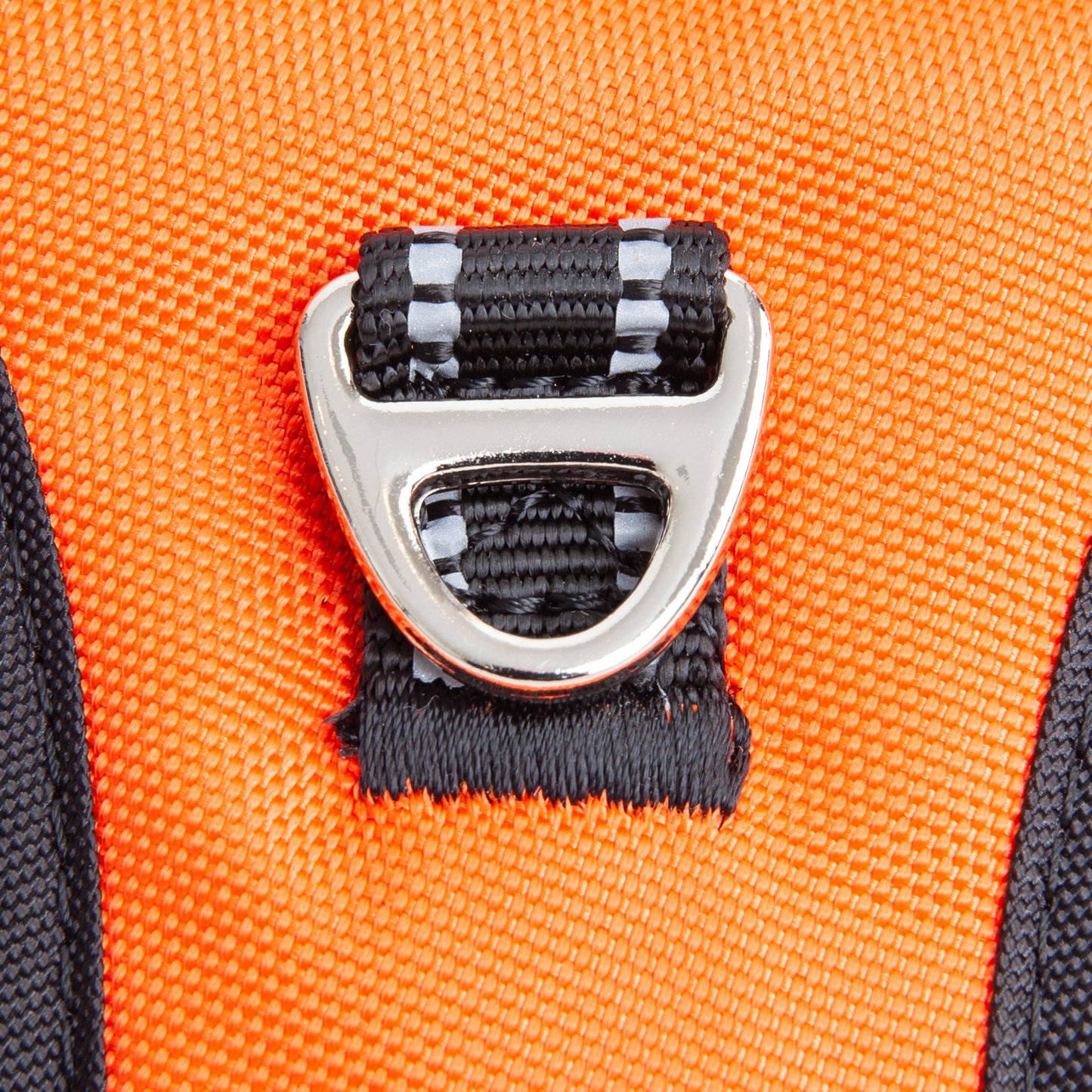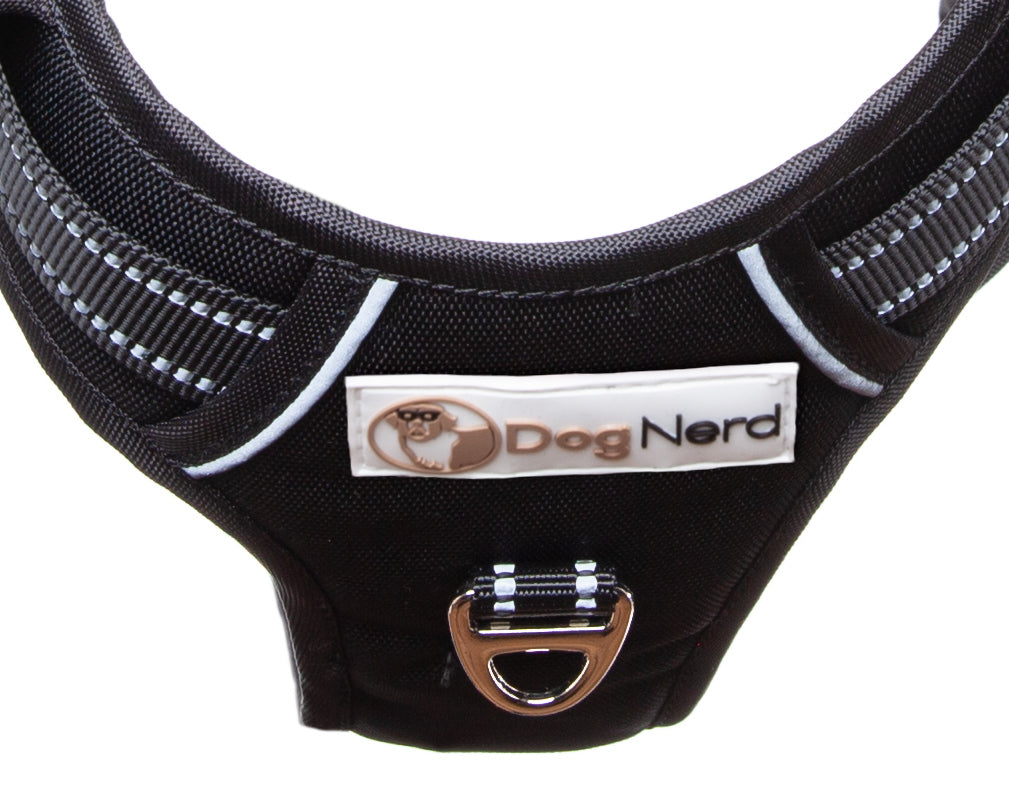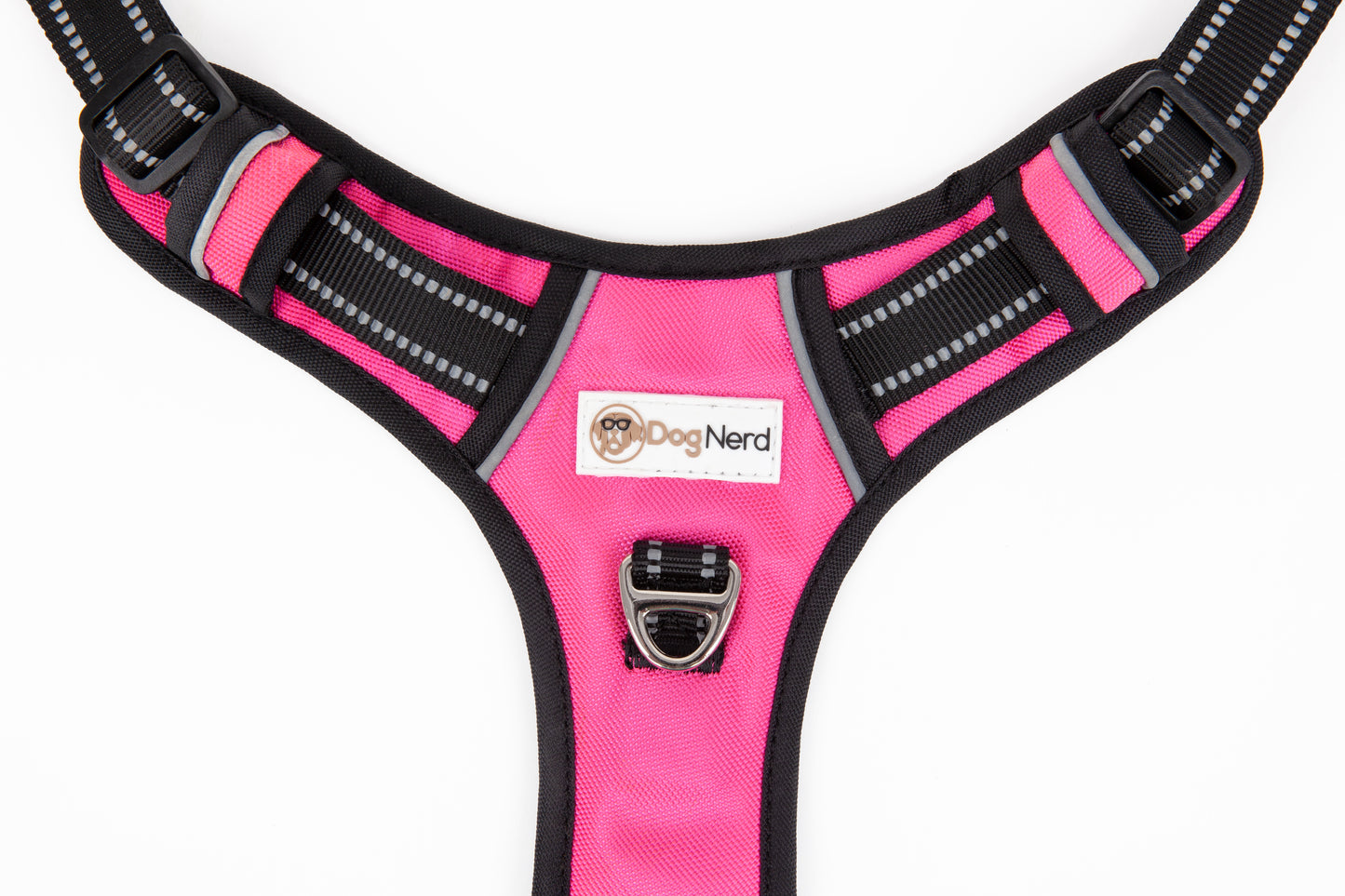 Just what I need for my Newfoundland!
Perfect harness for my big big puppy ! Great color options ! Made to work ! Chris's story is definitely the push I needed to order this awesome harness.
Well made, well designed, great hardware.
This is the best dog harness I've seen. Love the metal buckles. Great, solid stitching. I never review products, but this harness is so good, I had to.
Design is amazing - 1st harness that prevented my 145lb malamute from pulling. Comfortable and easy on & off. LOVE IT!
Our pup is about 110 lbs and she chewed and has destroyed everything she could get a hold of or anything on her. She pulls and yanks and it hasnt ripped or broken anywhere. Highly recommend for extra large dogs
This is the best harness we have ever had. Our goldendoodle is 90 pounds and wide lol but he loves this and is better in our walks.